Solana Beach Studio
742 Genevieve St., Suite K, Solana Beach, CA 92075 (between Ballet Arte and San Diego Wine Storage)

Our Solana Beach studio has two teaching rooms and a waiting area. Studio A is an intimate space equipped with a small PA system and a piano. Studio B includes a 7'x14′ stage with stage lighting, a PA system with stage monitors, and can seat up to 25 guests. Teachers have access to secure wi-fi, a copier and a wireless printer. Secure Guest wi-fi is also available.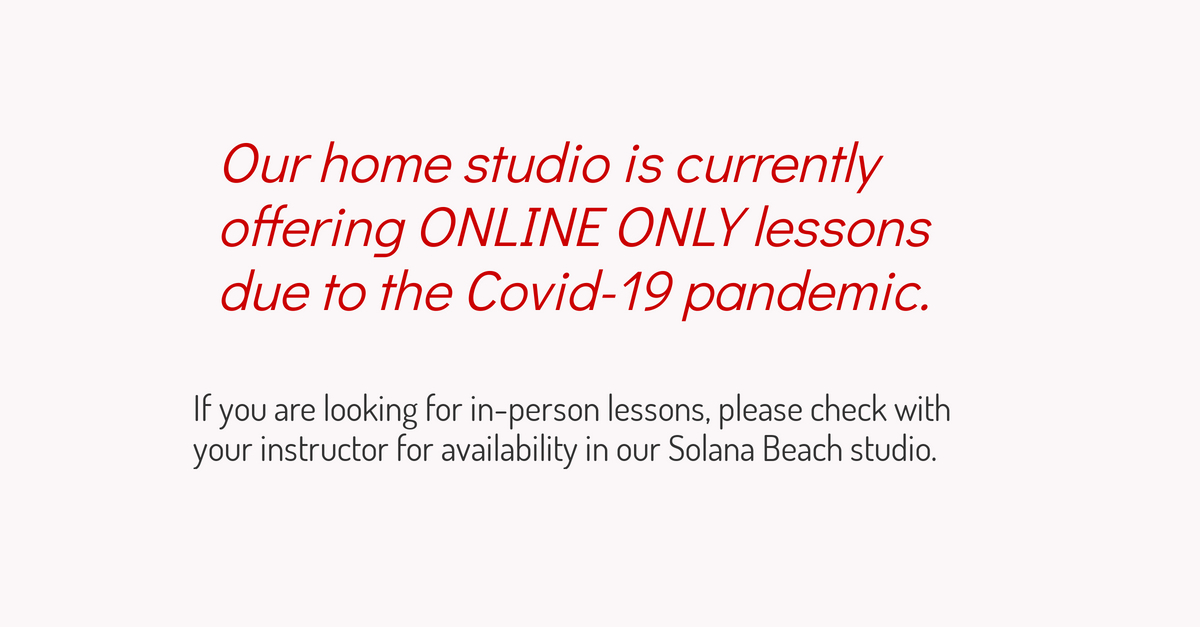 San Diego Studio
Our home studio is located in the Oak Park community in San Diego, about 8 miles east of downtown.
This studio serves central, south and east county, and any student who cannot travel to our Solana Beach location.
SIGN UP FOR A PRIVATE LESSON TODAY!
Looking for professional private in-home or in-studio lessons? Our instructors are ready to get you started. Find your teacher today!